The only treatment to tan your stretch marks!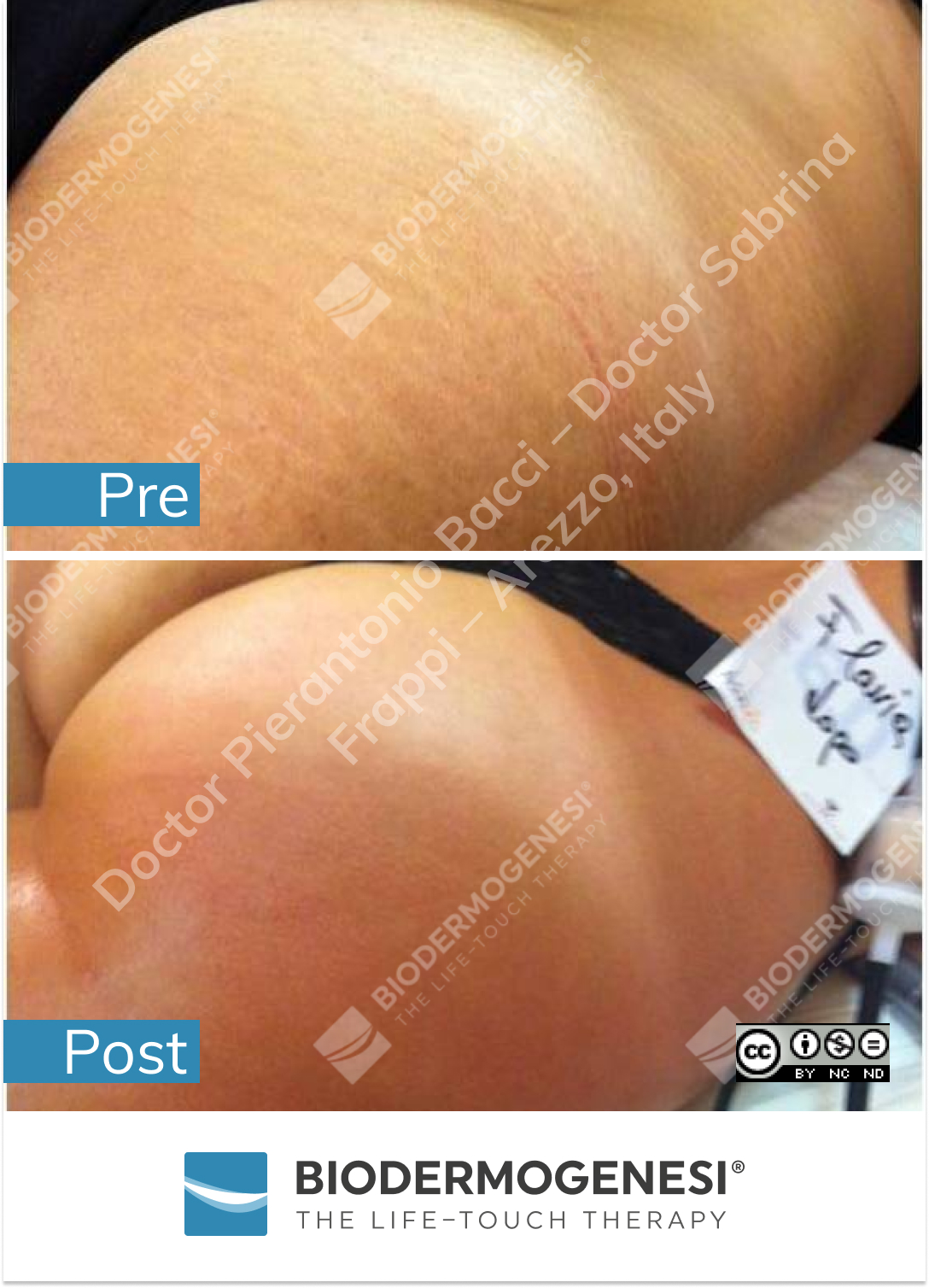 Biodermogenesi® is the only treatment method able to regenerate and tan your stretch marks!
The pictures portray a Central American girl burdened by visible white more than 15-year-old stretch marks before and after a Biodermogenesi® treatment session. A few months after the end of the treatment, thanks to two cycles of sun exposure, her stretch marks were perfectly tanned, totally similar to the surronding tissue and no longer visible and tangible.
When the second picture was taken, the girl was asked to rate her satisfaction on a scale of 1 to 100 and her answer was: "100% satisfied!"
We thank Professor Pierantonio Bacci and Sabrina Frappi for sharing this documentation with us and for their well-known quality of work and professionalism.