Can you really tan your stretch marks?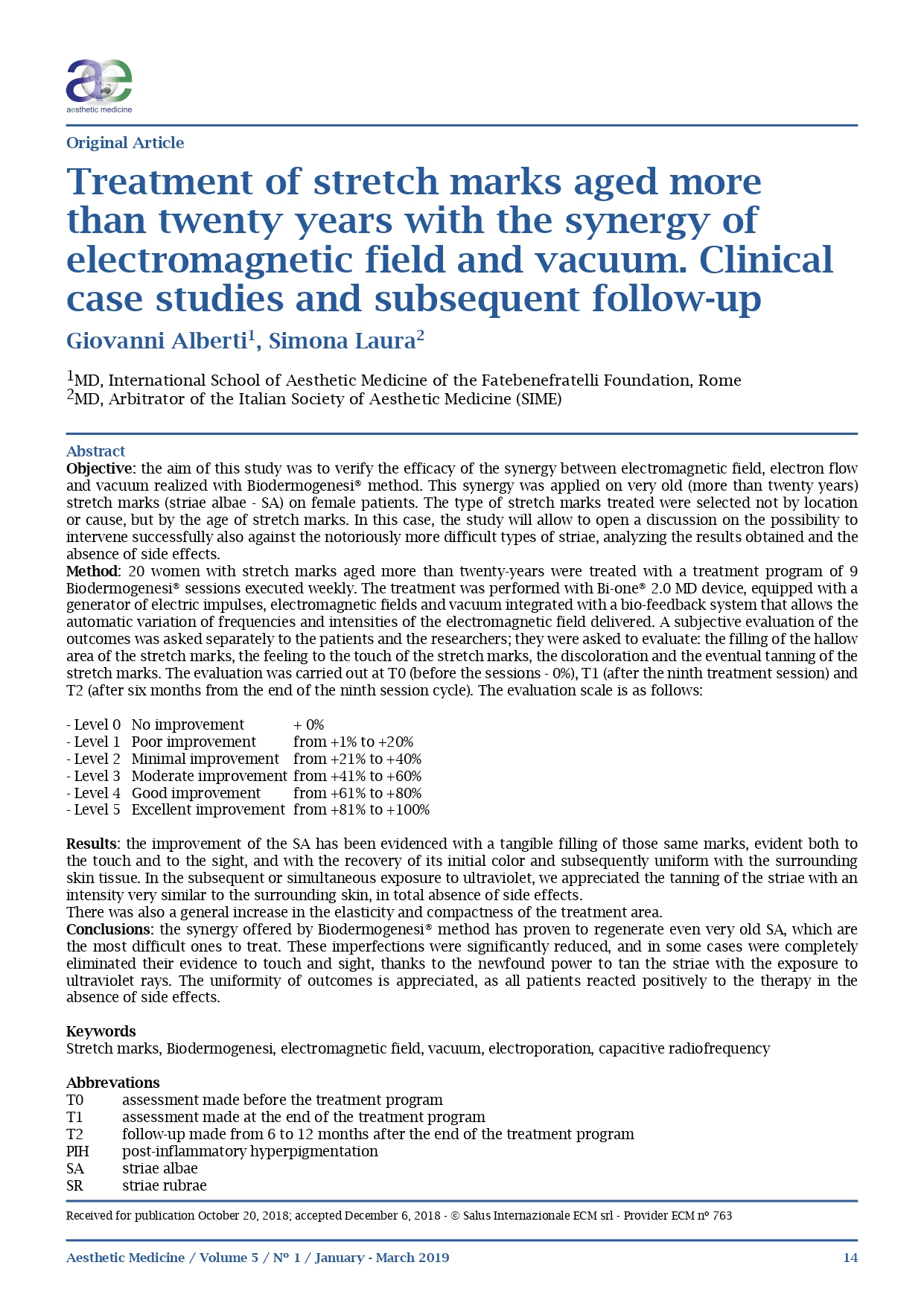 Can you really tan your stretch marks?
The answer is yes: scientific research and publications confirm it.
Two Italian doctors, dr. Giovanni Alberti and dr. Simona Laura, verified what happens to more than 20-year-old stretch marks when treated with Biodermogenesi® and then exposed to the sun.
All stretch marks, including white and old, filled, regenerated and tanned. Tanning process is gradual: at the beginning is less intense than the surrounding tissue, time after time it becomes more intense until the same colour of the health tissue is reached.
Biodermogenesi® is the only treatment method able to regenerate stretch marks without side effects.
Click here to read more about dr. Alberti and dr. Laura's study.