Biodermogenesi®: a solution to skin scarring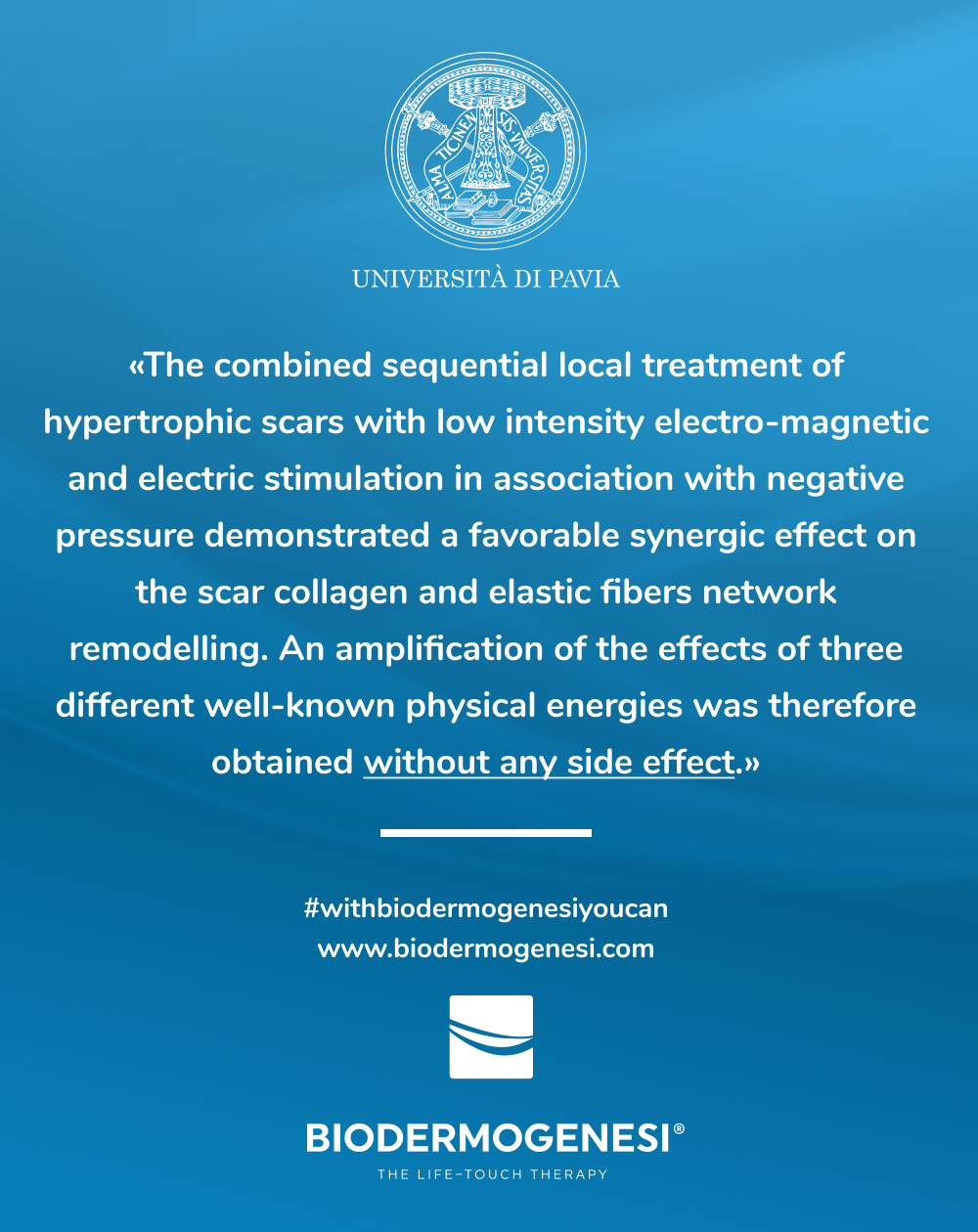 Biodermogenesi® is not only a treatment for stretch marks, its fields of application are many and among them is the treatment against scars. Biodermogenesi® offers a solution to various types of scars such as hypo- and hypertrophic scars, keloids, acne and burn scars.
Its effectiveness was demonstrated by the University of Pavia (Italy). 
Here we share with you what the professionals of the University of Pavia said regarding the application of Biodermogenesi® in this field.
Click here for further information.